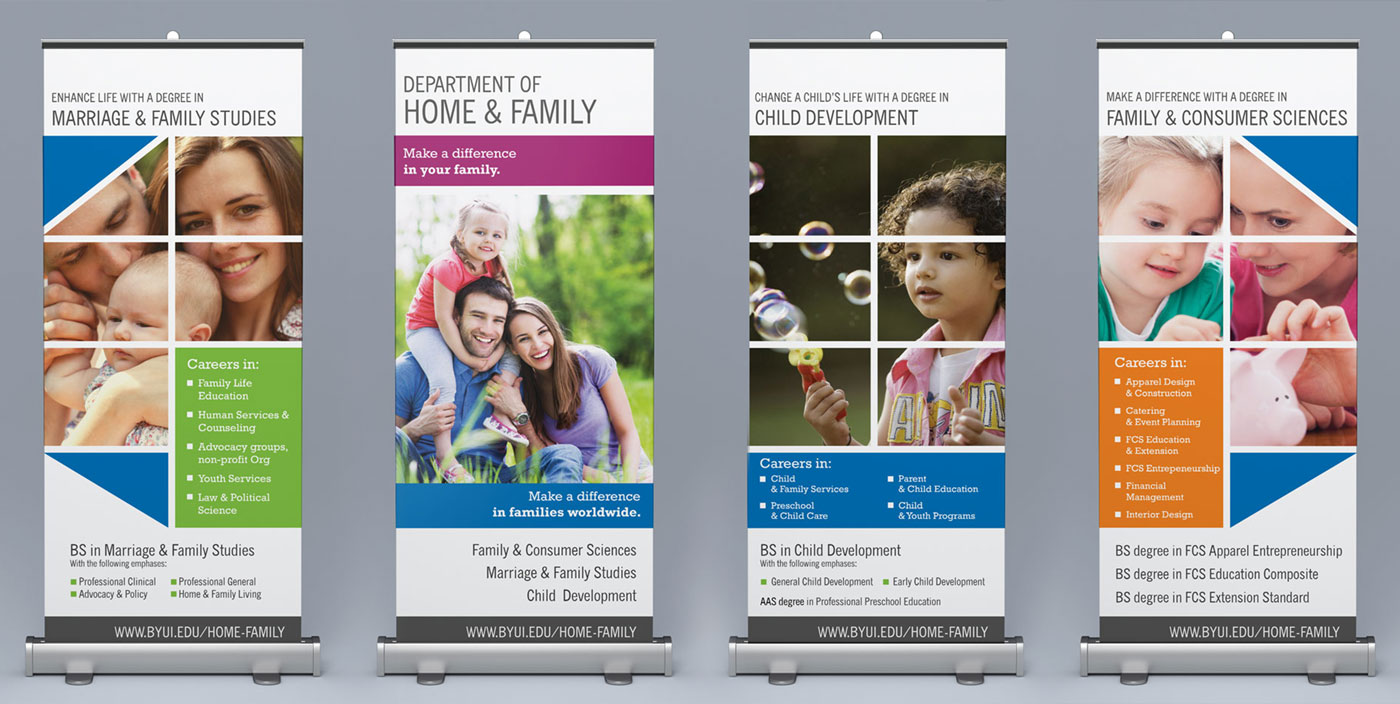 Project Name: BYU-Idaho Department of Home & Family Banners
Client Location: Rexburg, Idaho
Date: June 2016
Scope: I was approached by the Department to design a series of banners that would be used at conferences and fairs. The challenge was to represent the major areas of the department (which are very different from each other) in a unique way.
Programs Used: Adobe Illustrator, Adobe Photoshop
---
Note from the Designer
I loved the flow and feel of the banners. They're able to stand alone, but also work well as a set. I also really liked the way the grid pattern worked across each banner in creating that great style.
Don't Be Shy. Get In Touch.
Interested in hiring me? Send me a message and I will get back to you as soon as I can!