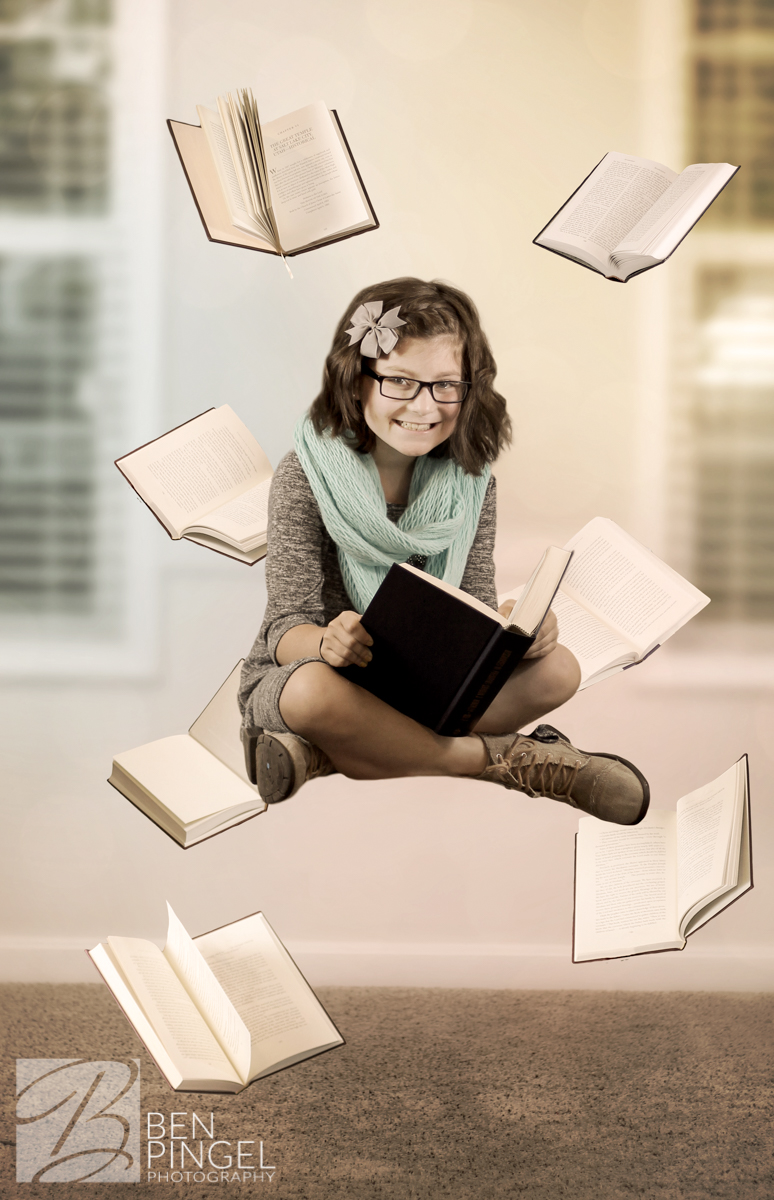 Project Name: Floating Books- Levitation Project
Client Location: Camden, Delaware
Date: August 2017
Scope: In my Digital Imaging course, I wanted my students to do a levitation photography project. Having not done it myself, I got out my camera and enlisted the help of my family to come up with this fun project. I set my daughter on a stool, had my family hold books in various locations, and snapped several photos. I then removed everyone and got a shot of the background and began masking. I had to reconstruct several areas, and then heavily edited with different effects.
End result? We love it, and my daughter thinks it's about the coolest thing ever. Dad points!!
Programs Used: Adobe Photoshop, Lightroom
---
Don't Be Shy. Get In Touch.
Interested in hiring me? Send me a message and I will get back to you as soon as I can!