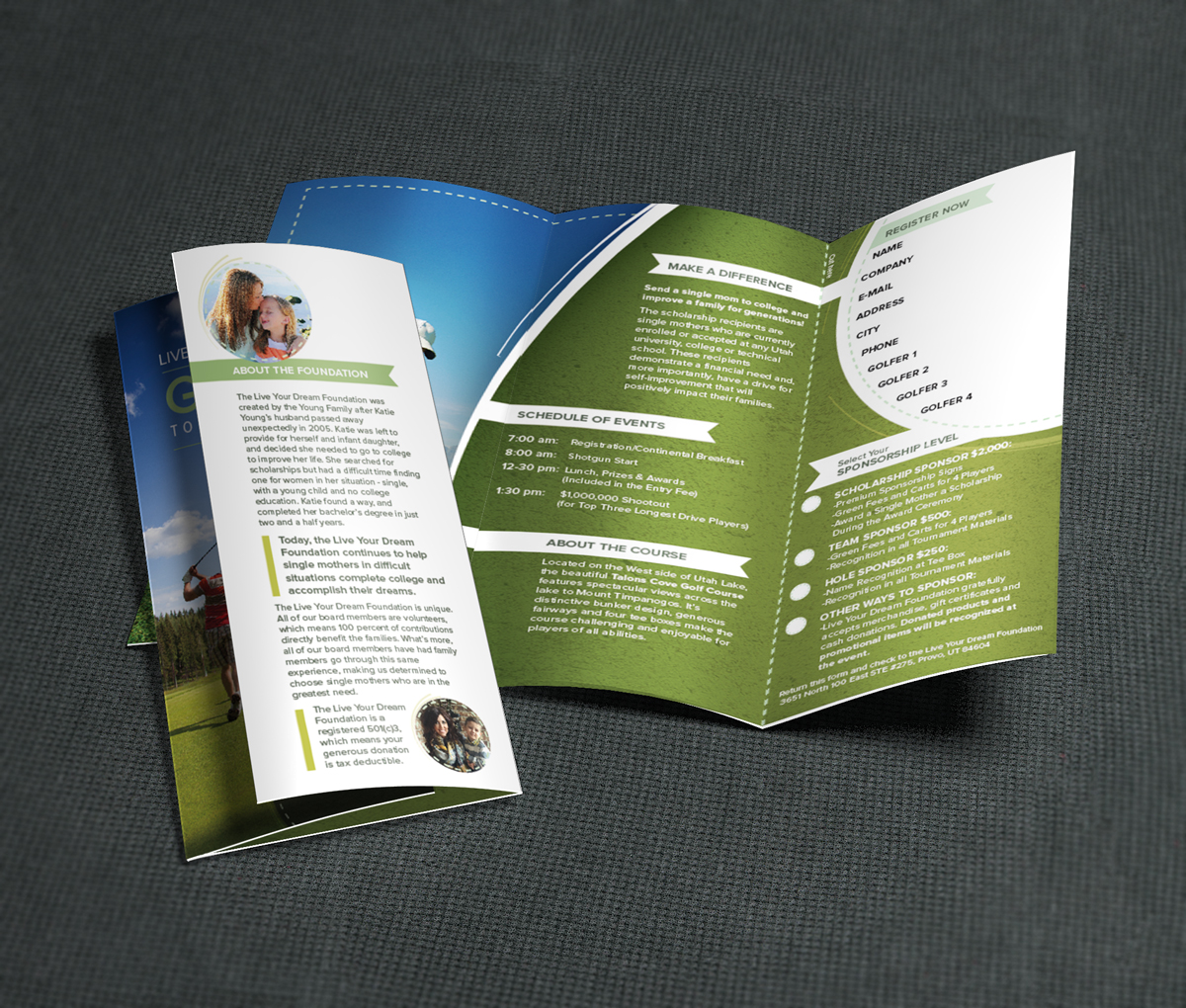 Project Name:
 Live Your Dream Foundation- Golf Tournament Brochure
Client Location:
 Provo, Utah
Date:
 February 2016
Scope: I designed this brochure for a fundraiser tournament to be held in the Spring. It's incredibly satisfying to be given the text and requirements, and then let my creativity run as we create something cool and unique- while focusing on the message throughout the design.
Programs Used: Adobe Illustrator
---
Note from the Designer
This is one of my favorite projects lately. I loved being able to apply modern design trends, and watching as the design evolved throughout the process. The stitching and lines around the circles were accidental and added the finishing touches the design needed.
Don't Be Shy. Get In Touch.
Interested in hiring me? Send me a message and I will get back to you as soon as I can!