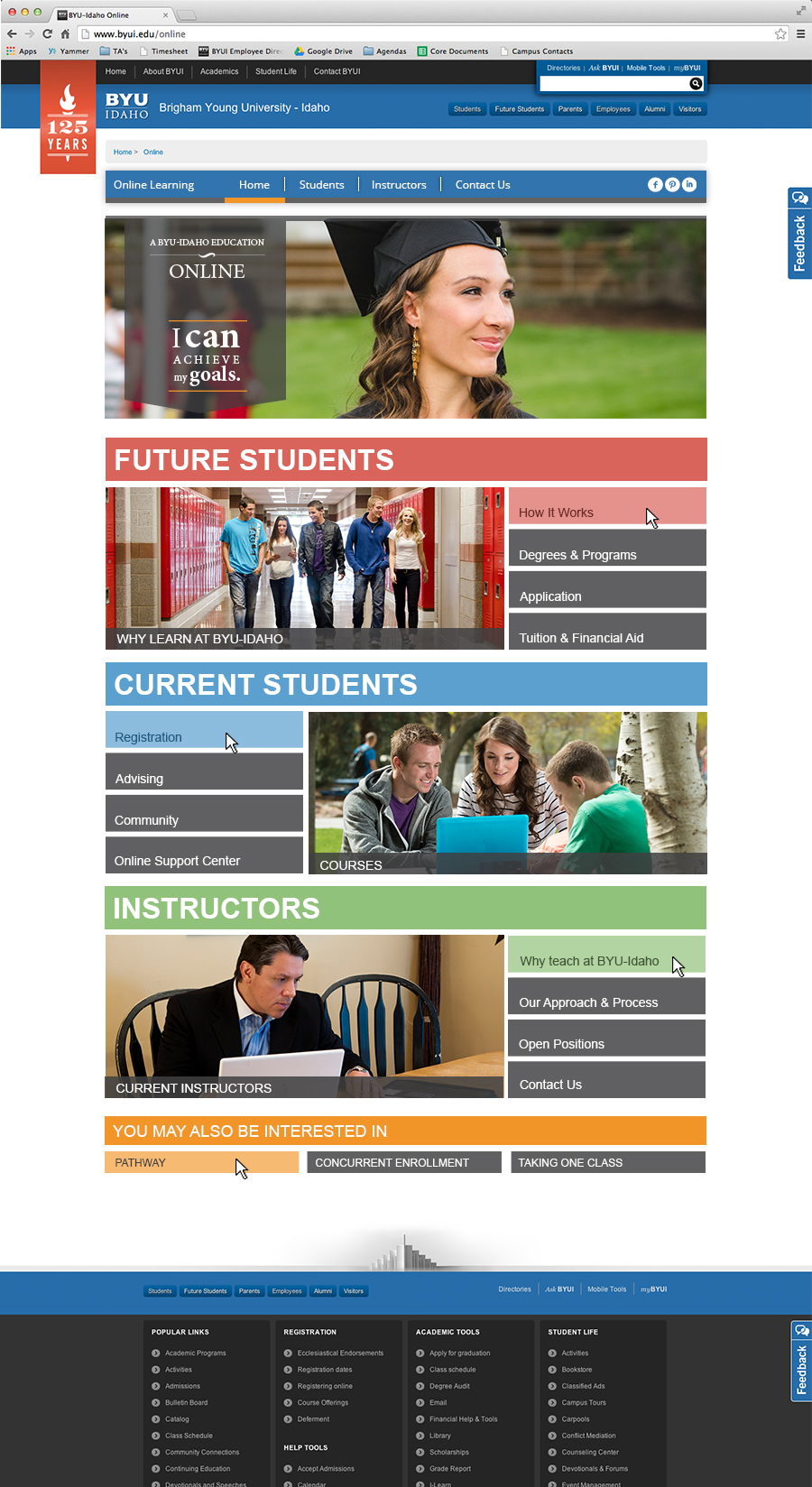 Project Name: BYU-Idaho Online Learning Website
Client Location: Rexburg, ID
Date: February-March 2014
Scope: This was a huge site re-design project, and involved many custom-designed pages. We rewrote all content and restructured the site. I developed the color scheme and initial designs, and then oversaw the rest of the page designs.
Programs Used: Adobe Illustrator, Photoshop
Link: byui.edu/online
---
Don't Be Shy. Get In Touch.
Interested in hiring me? Send me a message and I will get back to you as soon as I can!