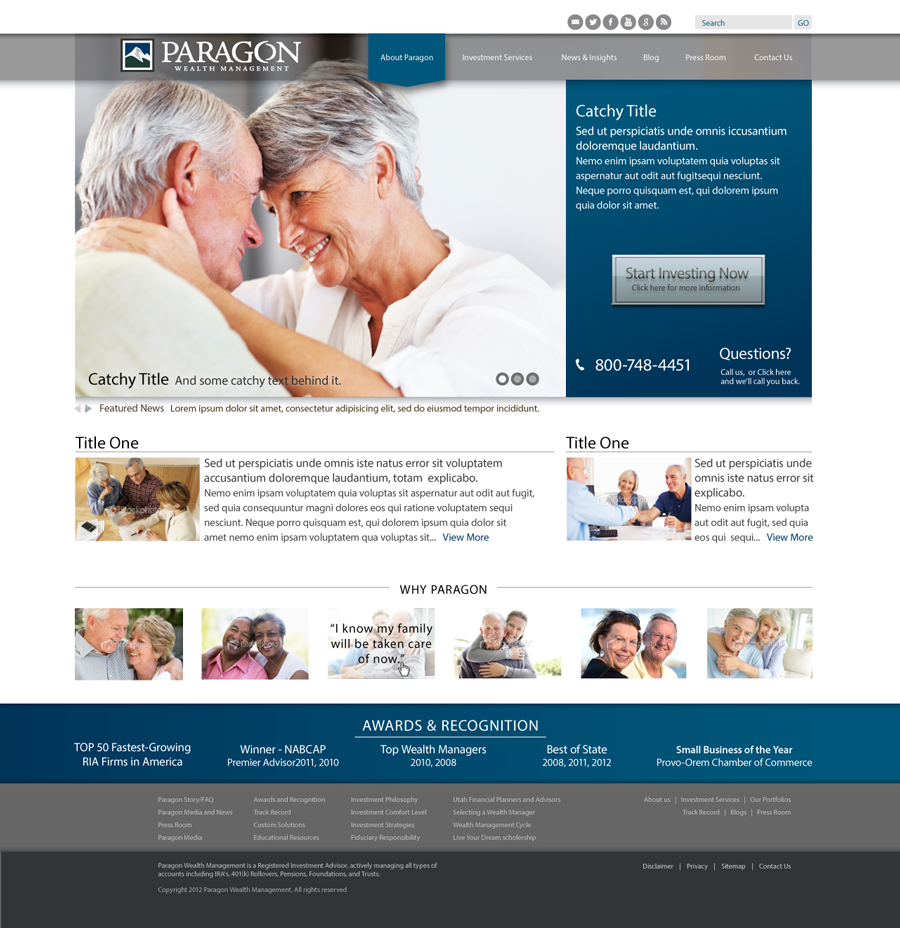 Project Name: Paragon Wealth Website
Client Location: Provo, UT
Date: August-September 2013
Scope: This was a large site re-design project. Paragon wanted to simplify their complicated site, so we focused each page on clean & simple designs.
Programs Used: Adobe Illustrator, Photoshop
---
Don't Be Shy. Get In Touch.
Interested in hiring me? Send me a message and I will get back to you as soon as I can!