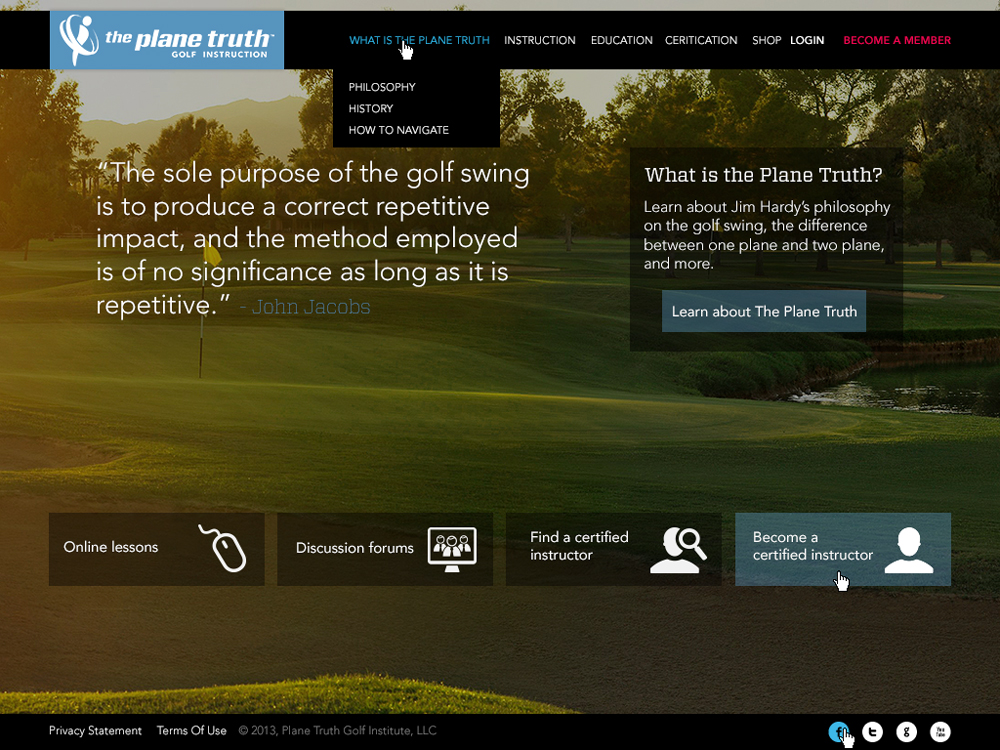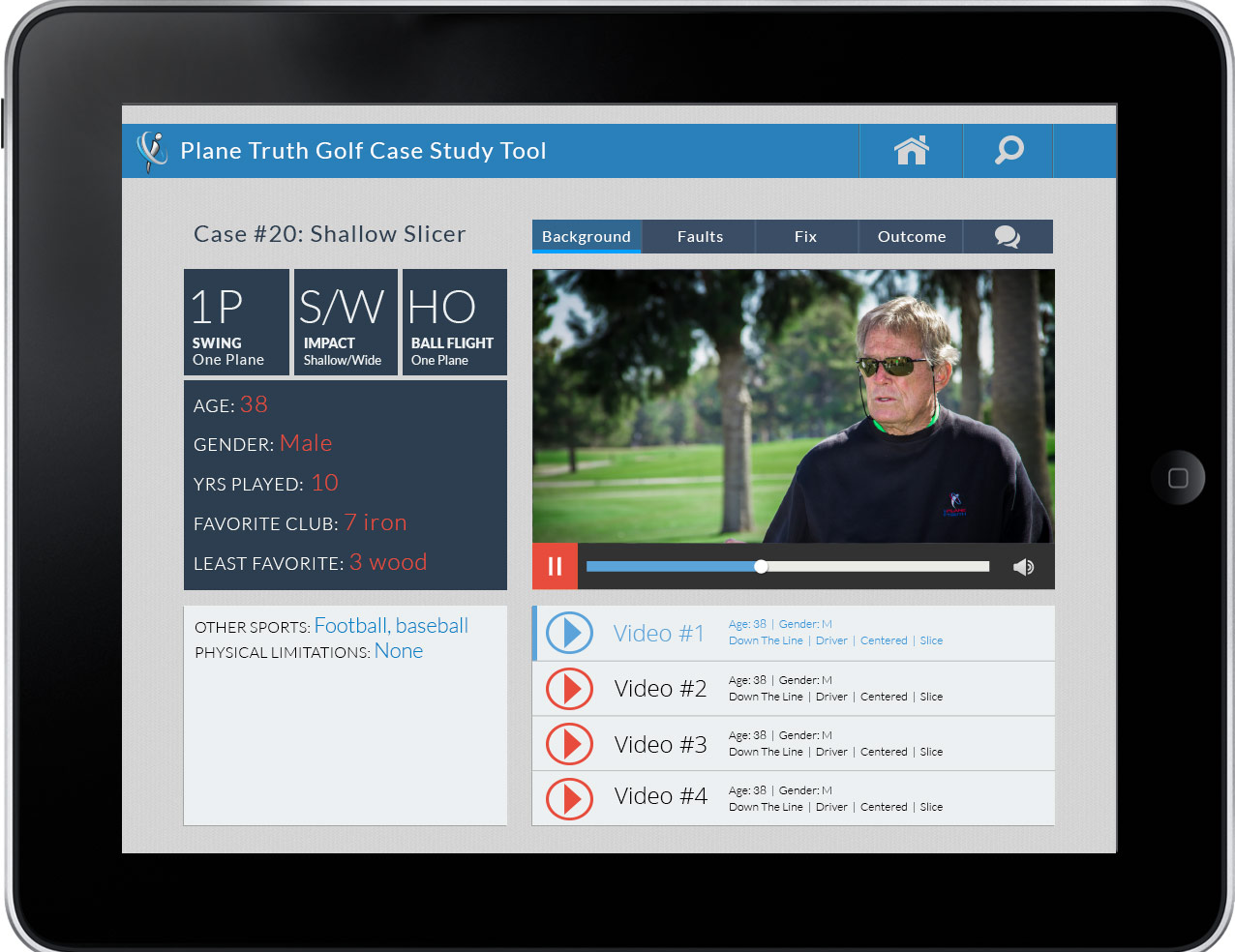 Project Name: Plane Truth Golf Website
Client Location: Chicago, Illinois
Date: May-July 2013
Scope: This was a complete site redesign. There were many sub-pages that were custom designed. Most sub pages were content- heavy and challenging to present, although we came out with an end product we were very pleased with. We also designed pages for the mobile app.
Programs Used: Adobe Illustrator, Photoshop
Link: PlaneTruthGolf.com
Don't Be Shy. Get In Touch.
Interested in hiring me? Send me a message and I will get back to you as soon as I can!