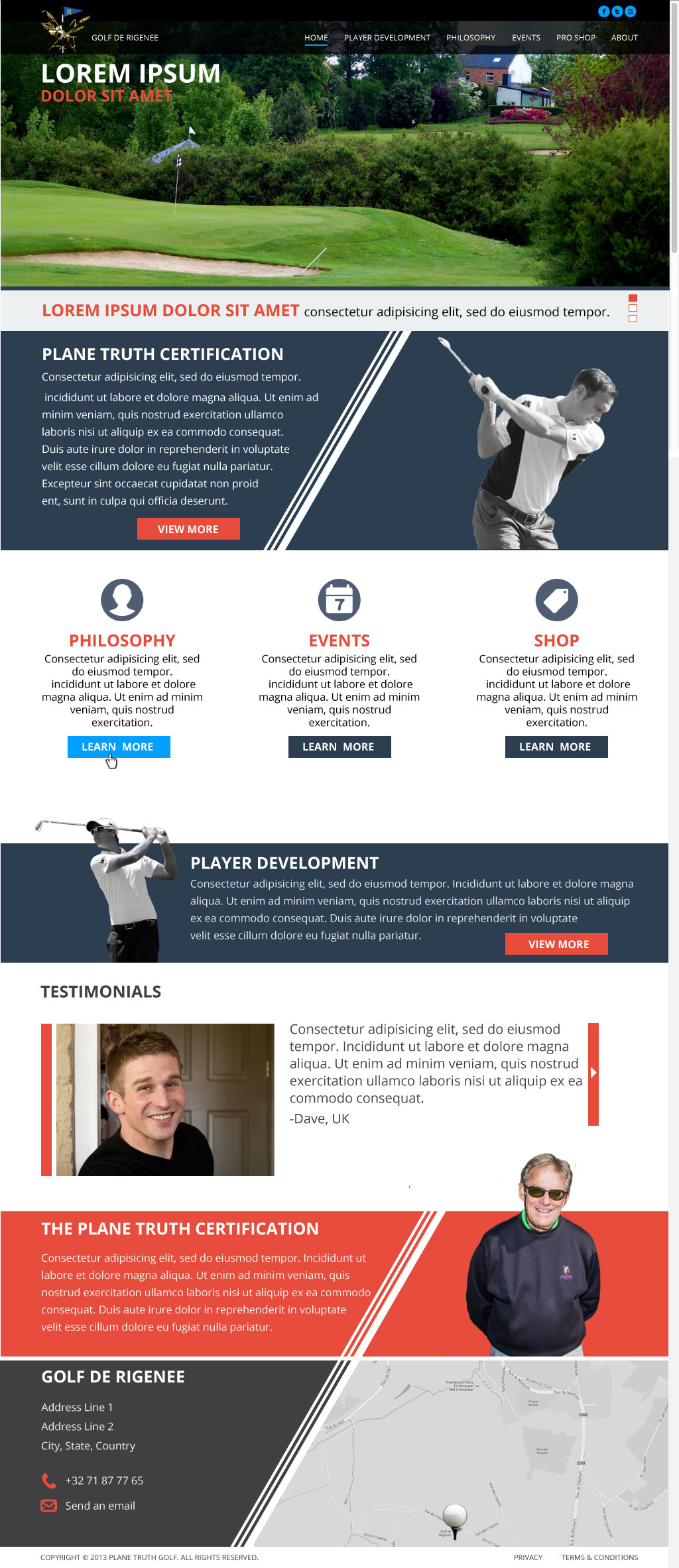 Project Name:Golf de Rigenee
Client Location:Belgium
Date: September 2013
Scope: This was a simple site redesign project, including a home and sub-page template. We began by choosing a flat color & font scheme. This design is one of my favorites to date.
Programs Used:Adobe Illustrator, Photoshop
---
Don't Be Shy. Get In Touch.
Interested in hiring me? Send me a message and I will get back to you as soon as I can!