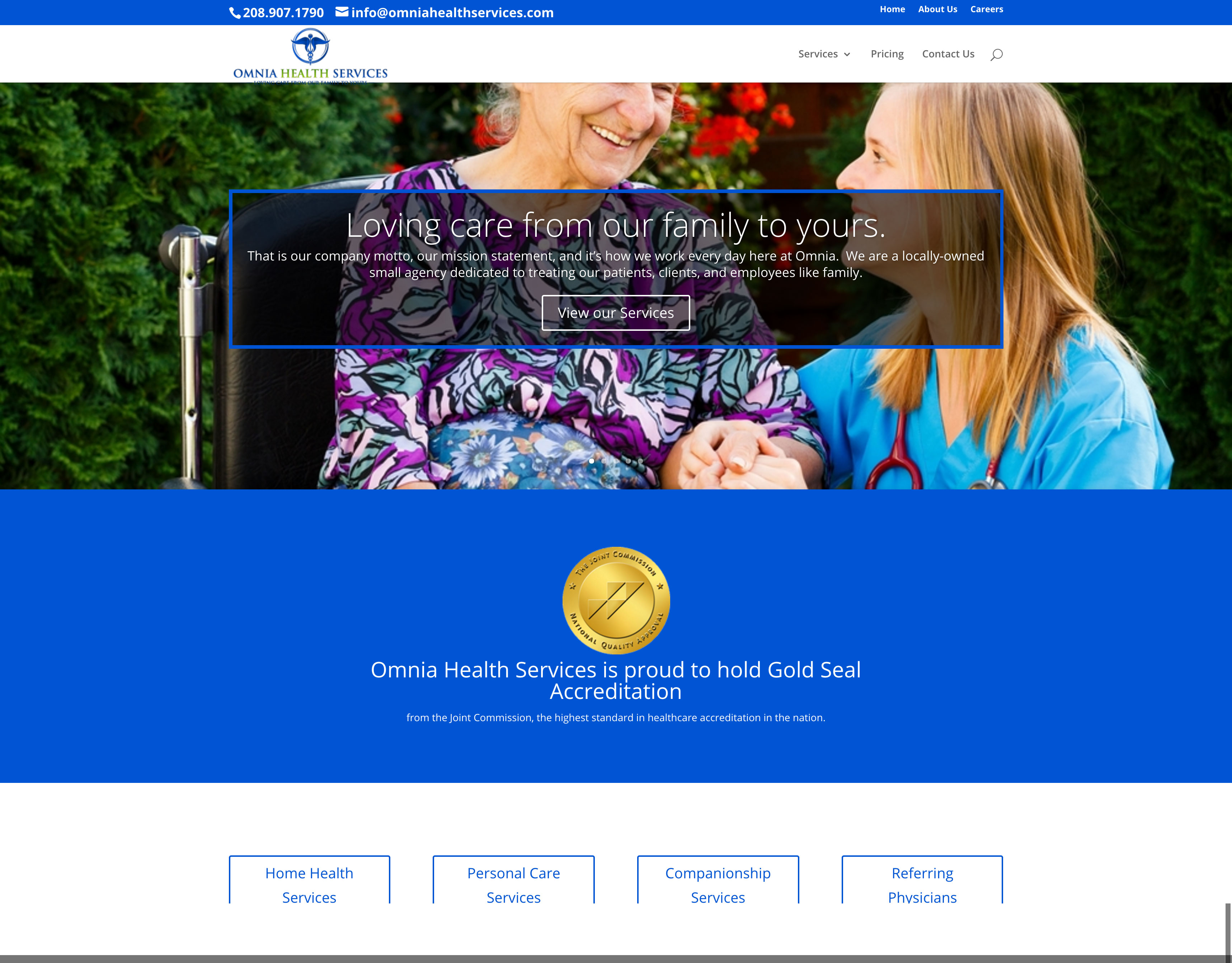 Project Name: Omnia Health Services Website
Client Location: Post Falls, Idaho
Date: February 2016
Scope: Omnia is a new company that needed a website, so I was glad when they contacted me to get this together for them. We wanted to focus on simplicity and showing their accreditation so as to build trust with viewers.
Programs Used: Wordpress, Photoshop
Link: omniahealthservices.com
---
Don't Be Shy. Get In Touch.
Interested in hiring me? Send me a message and I will get back to you as soon as I can!